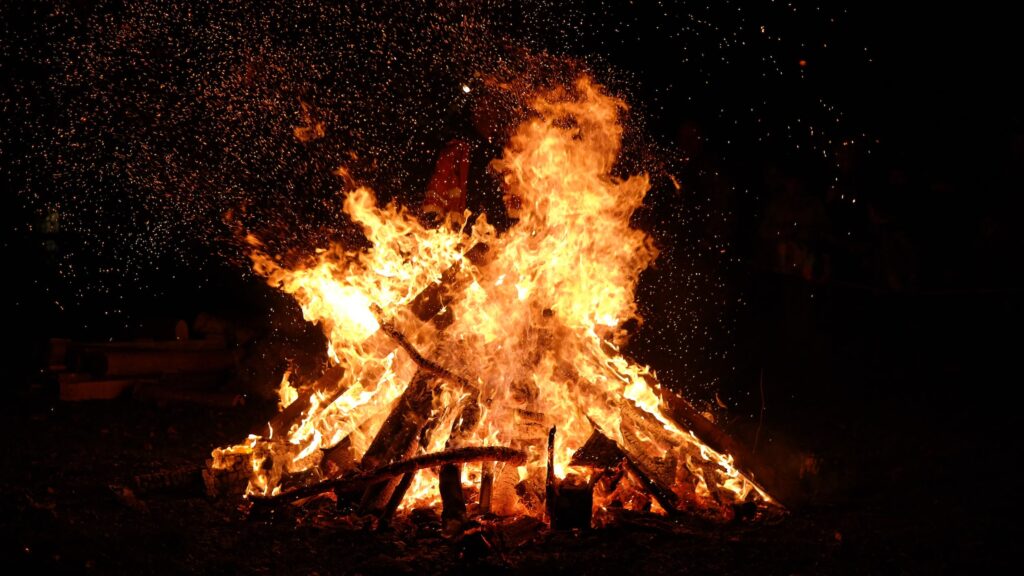 The FIRE movement is getting more popular these days. What is it? Is it for you? I'm going to explain.
FI vs RE
FIRE refers to 'Financial Independence, Retire Early'. In my opinion, FIRE is not one word, but two words. The first part is FI: 'Financial Independence', this is a state where one's passive income stream (the income he/she earns outside of employment) has exceeded his/her expenses. The income stream can be from the withdrawal of an investment portfolio, savings, rental incomes, dividends, part-time jobs, etc. In this case, the person financially doesn't rely on his/her employment for a living. We call this state 'financial independence'.
The second part is RE: 'retirement early'. This is an option, once you achieve financial independence, you could choose to stay in your employment (if you enjoy it), but you are also having the option to leave if you have other interests to pursue. We see a lot of healthy people who are still working very hard even if they are financially independent a long time ago, staying active is the key to staying happy.
4% Rule
A popular rule of thumb on FI, if you plan to use your investment portfolio as the primary source of income stream, is the 4% rule. This means if you withdraw up to 4% of your investment portfolio each year (inflation-adjusted), your portfolio will not run out. So if you have a $1mil portfolio, and if you withdraw 4% per year, which is $1mil x 4% = $40k, or $3.3k per month, your portfolio will most likely not run out. You can work backward, taking your monthly expenses and using the 4% rule (or 3 to 3.5% if you want to be conservative) to estimate how much money is needed for your portfolio.
Variations of FIRE: LeanFIRE, FatFIRE, BaristaFIRE, CoastFIRE
There are a few variations of FIRE. Which one do you like? LeanFIRE focuses on minimizing expenses and having a very lean lifestyle. FatFIRE refers to retiring while maintaining a quality lifestyle. BaristaFIRE is in between Lean and Fat, and the early retiree also finds a part-time job (e.g. being a barista to make coffee) to make up for any shortfall. CoastFIRE refers to a strategy of saving and investing enough to guarantee a comfortable retirement at your planned retirement age, once you achieve your goal, you can stop saving and investing, and just wait for your investment to compound so you can coast. Which one works for you? Only you can decide.
FIRE运动最近变得越来越流行。它是什么?适合你吗?我来解释一下。
FI与RE
FIRE指的是"财务自由,早期退休"。在我看来,FIRE不是一个词,而是两个词。第一个部分是FI:"财务自由",这是一种状态,其中一个人的被动收入(他/她在日常工作以外赚取的收入)比如投资组合的提款、储蓄、租金收入、股息或兼职工作等,已经超过了他/她的支出。在这种情况下,这个人在经济上不依赖他/她的日常工作来生活。我们称这种状态为"财务自由"。
第二个部分是RE:"早期退休"。一旦你实现了财务自由,你可以选择继续工作(如果你喜欢),但你也可以选择离开,如果你有其他的兴趣去追求。我们看到很多富翁,即使他们很久以前就实现了财务自由,仍然非常努力地工作,保持活跃是保持快乐的关键。
4%规则
在财务自由的流行规则中,一个常用的规则是4%规则。这意味着如果你每年提取不超过你投资组合的4%(通货膨胀调整之后),你的投资组合就不会用完。所以如果你有100万美元的投资组合,如果你每年提取4%,也就是40,000美元,或每月3,300美元,你的投资组合很可能不会用完。你实际上可以反过来计算,以你的月支出为基础,使用4%规则(或者如果你想保守一些,使用3%到3.5%)来估算你的投资组合需要多少钱。
FIRE的变体:LeanFIRE, FatFIRE, BaristaFIRE, CoastFIRE
FIRE有几种变体。你喜欢哪一个?LeanFIRE注重最小化支出和过着非常简约的生活方式。FatFIRE是指在保持高品质生活的同时退休。BaristaFIRE介于Lean和Fat之间,早期退休者找一份兼职工作(例如做咖啡师制作咖啡),来弥补任何经济上的不足。CoastFIRE是指通过储蓄和投资足够的钱,在你计划的退休年龄上保证一个舒适的退休生活。一旦你实现了目标,你可以停止储蓄和投资,然后等你的投资一直增长就可以了。哪一种适合你?只有你自己可以决定哦。
#fire
For other topics on financial intelligence, you can find it here https://nickandmoney.com/category/fi/
Follow me on Twitter: https://twitter.com/nickandmoney
nick and money – improve your finances and wellbeing