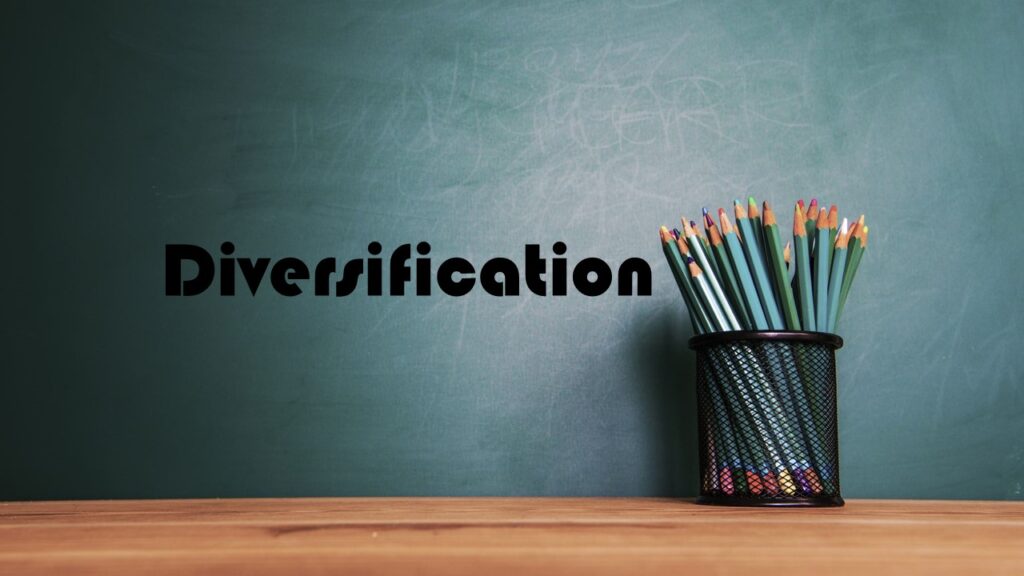 In order to reduce your investment risks, it's crucial to diversify. Don't put all the eggs in the same basket. Here are 3 tips on diversification.
Diversification Helps You Sleep Better
Study shows in the long run, stocks perform much better than bonds. So why not invest 100% of your money in stocks? Don't do that unless you can tolerate the up-and-down of the stock market. The stock market crashes from time to time, you might lose 50% of your stock investment in a day, will you still be able to sleep if that happens? Diversifying your investment will help you go through these up and downs easily.
Too Much Diversification Is Ineffective
Sure, diversification is good. How about 10% stocks, 10% bonds, 10% gold, 10% crypto,…? How about buying 30 different companies' stocks? Too much diversification is also not good, because 1) you will likely incur more transaction and management fees, 2) you have a lot more things to manage, and 3) some of these investments correlate and go down together (e.g. Stocks and crypto prices might drop together). So pick 2 to 3 asset classes and diversify appropriately.
Diversify Asset Class, Geography, and Currency
When people talk about diversification, most of the time they refer to diversified asset classes (e.g. Stocks and bonds). However, you should also pay attention to things like geography (e.g. Are all your stocks US companies? What if the US economy is not doing good for the next 10 years?), please consider index funds with exposure to European markets, emerging markets, etc. In addition, don't forget currency too. Is your investment all in USD? Or SGD? Or HKD? What if USD goes weaker?
为了减少投资的风险,多样化非常关键。不要把全部的鸡蛋放在同一个篮子里。下面有三个小贴士。
投资多样化会让你睡的更好
很多研究都指出,股票投资长期看远超债券。那为什么不把100%的钱投在股票上?除非你可以承受股市的起伏,否则不要这样做。股市时不时会崩盘,你可能会在一天之内损失50%的股票投资,如果它发生了你还可以睡好觉吗?投资多样化会帮你更容易地挺过这些起伏。
太多的多样化是低效的
多样化很好,这样不如10%股票,10%债券,10%金子,10%加密货币。。。?不如买30种不同公司的股票?太多的多样化也不好,因为1)这大概率会产生高昂的交易和管理费用,2)太多事情要费心了,3)很多投资工具其实是很相关的(比如股票和加密货币价格可能会一起跌)。所以选两三种投资工具合理的多样化就足够了。
多样化投资工具/投资地区/投资货币
当人们谈起投资多样化时,大多数时间都是在指投资工具的多样化(比如股票和债券)。可是,你也应该注意投资的地区多样化,比如说你的股票全部是美国公司吗?如果接下来10年美国经济不好怎么办?请考虑有包含欧洲市场和新兴市场的指数基金。还有,不要忘了投资货币。你全部的投资都是用美元吗?还是新币?港币?如果美元贬值怎么办?
#financialfreedom #diversification
For other topics on financial intelligence, you can find it here https://nickandmoney.com/category/fi/
Follow me on Twitter: https://twitter.com/nickandmoney
nick and money – improve your finances and wellbeing