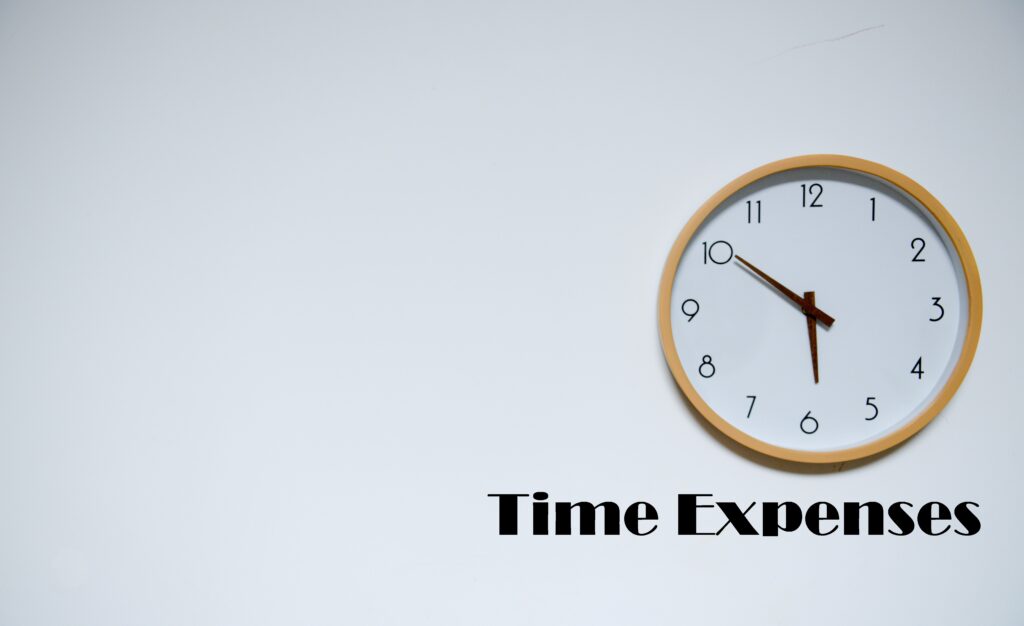 Every person has two types of assets that you could spend. One is wealth. The other is time.
Similarities And Differences
These two types of assets have a lot of commonalities. Both wealth and time seem abundant, but not unlimited. Both wealth and time need to be carefully budgeted, spent, and not wasted, to have a fulfilling life. However, wealth typically can be earned with time, but time can't be earned with wealth. An old billionaire is more wealthy than a poor young man, but he can't buy his time back with his wealth. There are a lot of books, YouTube channels, and blogs, on how to budget, spend, and not waste your wealth. There aren't so many on how to better deal with our time. I'm wondering why? Is money more important than time?
Spend Wisely
We constantly tell ourselves we need to spend our money wisely, on the most important things in our life: food on the table, a roof over our head, life experience, better education, etc. What do you spend most of your time on each day? Have you analyzed that thoroughly? How many hours are spent on things you don't like? How many hours are being idle? If you are making a purchase with 1000 dollars, you will likely think carefully to make sure the money is well spent. Do you do the same for 4 hours of time to be spent? If you are going to do one thing this year to improve your habit of time spending, what is that?
Minimise Waste
We also remind ourselves, never to waste money. If it is something we don't need, we don't buy it. If we make a bad purchase, we will feel bad about it and learn a lesson from it. Do you do the same for time? Do you feel bad about wasting time, say surfing Facebook for an hour each day? You might say: "I need that one hour on Facebook to rest, recharge, and connect to my friends!" But I want to say: "Wouldn't 10 minutes walk a better way to recharge? Wouldn't 5 minutes phone call to your best friend be a better way to connect?"
每个人都有两种资产可以用来开销:一个是财富,一个是时间。
相同和不同
这两种资产有很多相似的地方:它们看上去都是很充足,但又不是无限的。为了一个更充实的人生,财富和时间都需要很仔细的预算和花销,和不能被浪费。但是,财富通常可以通过时间来赚取,时间却不能用财富来购买。一个年迈的亿万富翁比一个年轻的穷人富有的多,可是他没办法用他的财富来换取时间。有很多书本,油管视频,博客,在讲怎么预算,花销,和不要浪费财富。但是却没有太多讲我们该怎么改进我们和时间的关系。我在想是为什么呢?难道财富比时间更重要吗?
聪明花销
我们常常告诉我们要聪明地去花销我们的金钱,在我们生活最重要的事情上:桌子上的食物,头顶上的屋顶,生活经历,更好的教育,等等。但是,你每天是怎么花销你的时间的呢?你有仔细分析过吗?每天几小时是在做不喜欢的事?几小时是在闲着没做事?如果你要买1000块的东西,你通常会好好考虑一下确保这笔钱值得花。如果你要花4小时的时间,你会做相似的考虑吗?如果你今年要做一件事来改善自己的花销时间的习惯,你会做什么?
减少浪费
我们也通常提醒自己不要浪费金钱。如果是我们不需要的东西尽量不要买。如果浪费了钱我们会失落一阵子然后吸取教训。如果浪费了时间的话,你也会有一样的反思吗?如果你每天花一小时浏览脸书,你会为那一小时失落吗?你可能会说:"我需要那一小时脸书时间来休息,充电,以及和朋友们联络!"可是我是想说:"10分钟的慢走难道不是更好的休息和充电的方法吗?给你的好朋友打5分钟的电话问候难道不是更好的联络方式吗?"
#timeexpenses
For other topics on wellbeing, you can find it here https://nickandmoney.com/category/wellbeing/
Follow me on Twitter: https://twitter.com/nickandmoney
nick and money – improve your finances and wellbeing